Return to Home Page | Guest Book | Memorial Service | Satellite view of Crimea | Jan's Comments
---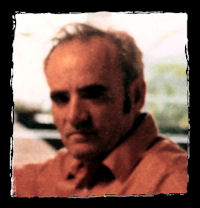 Viktor Broučinek Sr.
December 25, 1925 - March 5, 2008
This area was a public guest book. I have had to shut it down. Some despicable sub-human abomination waste of flesh started using it to post filth.
---
If you would like to have a memorial comment put up on this site, you will need to email it to me. The email address is at the bottom of this page. Sorry for the inconvenience.
---
Date:

17 Mar 2008

Time:

12:17:07
Comments
I miss my dad... Jan Broucinek
---
Date:

21 Mar 2008

Time:

12:49:36
Comments
I am so sorry to learn Viktor left, but I know he lived a full and good life which was a true reflection of 20th century. And I am glad I have chance to meet him, at least for a while. Karin, Praha
---
Date:

02 May 2008

Time:

16:35:48
Comments
I love my Grand Father very much and I miss him!! I will never forget him and my kids will know who he was and they will know and see through me the love and strength that my Grather Father had. He is a legacy in my life and the life of others that had the privilege of knowing him or to even had met him. He is/was an awesome man!!!! Grandpa I love you so so so very much, I will see you again!!
---
Return to Home Page | Guest Book | Memorial Service | Satellite view of Crimea | Jan's Comments
If you would like to send a note to the family, you may do so by emailing tinybeetle@gmail.com.